LOCSS Receives Additional Funding From NASA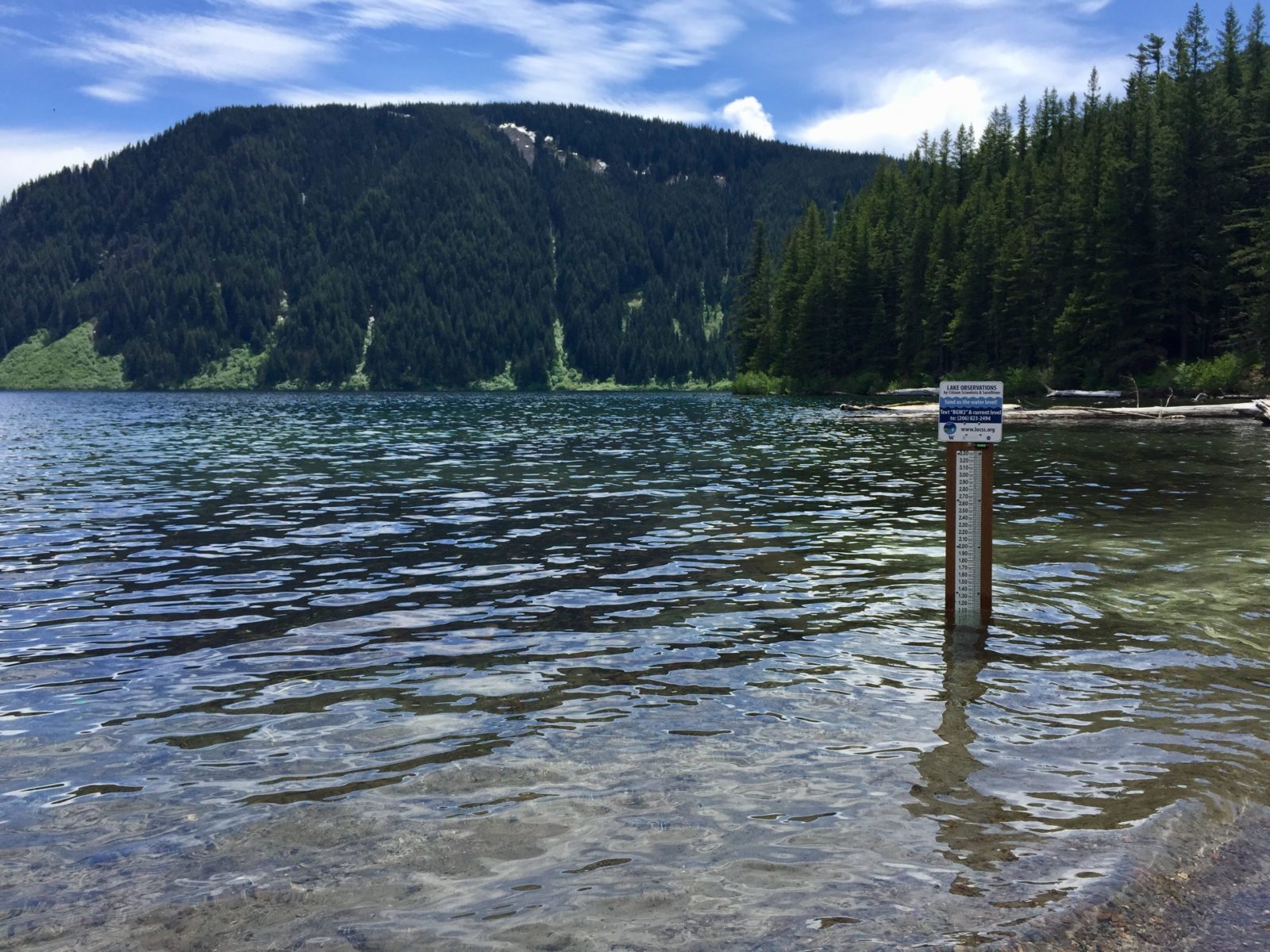 Lake Walupt, Washington
Funding Will Allow LOCSS to Expand And Answer New Questions About Lakes and Satellites
LOCSS has recently been awarded funding through NASA's Citizen Science and Earth Systems Program (CSESP). 67 proposals were submitted to CSESP's Research Opportunities in Space and Earth Science (ROSES) funding solicitation, and LOCSS was one of just 8 that were selected. The funding will allow us to continue our work, expand our network of study lakes, and answer new questions about lakes and satellites.
We will continue to work with local partners and citizen scientists to add new lakes to our study, and to collect lake height measurements. We will also continue to use that lake height data in conjunction with satellite data to better understand our lakes. This additional funding will expand the scope of our project in several ways as well.
We will now be able to use lake height measurements submitted by citizen scientists to validate measurements made by satellites that measure lake surface elevation. This has the potential to help scientists better understand lakes around the world, especially ones that are regularly surveyed by satellites but do not have anyone on the ground making these measurements.
This additional funding will also allow us to add another component to our work with citizen scientists. We will now be able to develop a method where citizen scientists can help report the location of the lake's shoreline. This will be useful in helping determine how much the lake's surface area changes over time, and can also be used to validate data from satellites that are measuring lake surface area.
You can read more about CSESP and the ROSES funding program on NASA's website. A more detailed look at the eight projects that were selected can be found here.
We are very excited about the opportunity to continue our work, and about the new possibilities for the project. As we begin to work on these new initiatives, we will be sure to keep you posted on this website, as well as in our newsletter. So stay tuned!