Massachusetts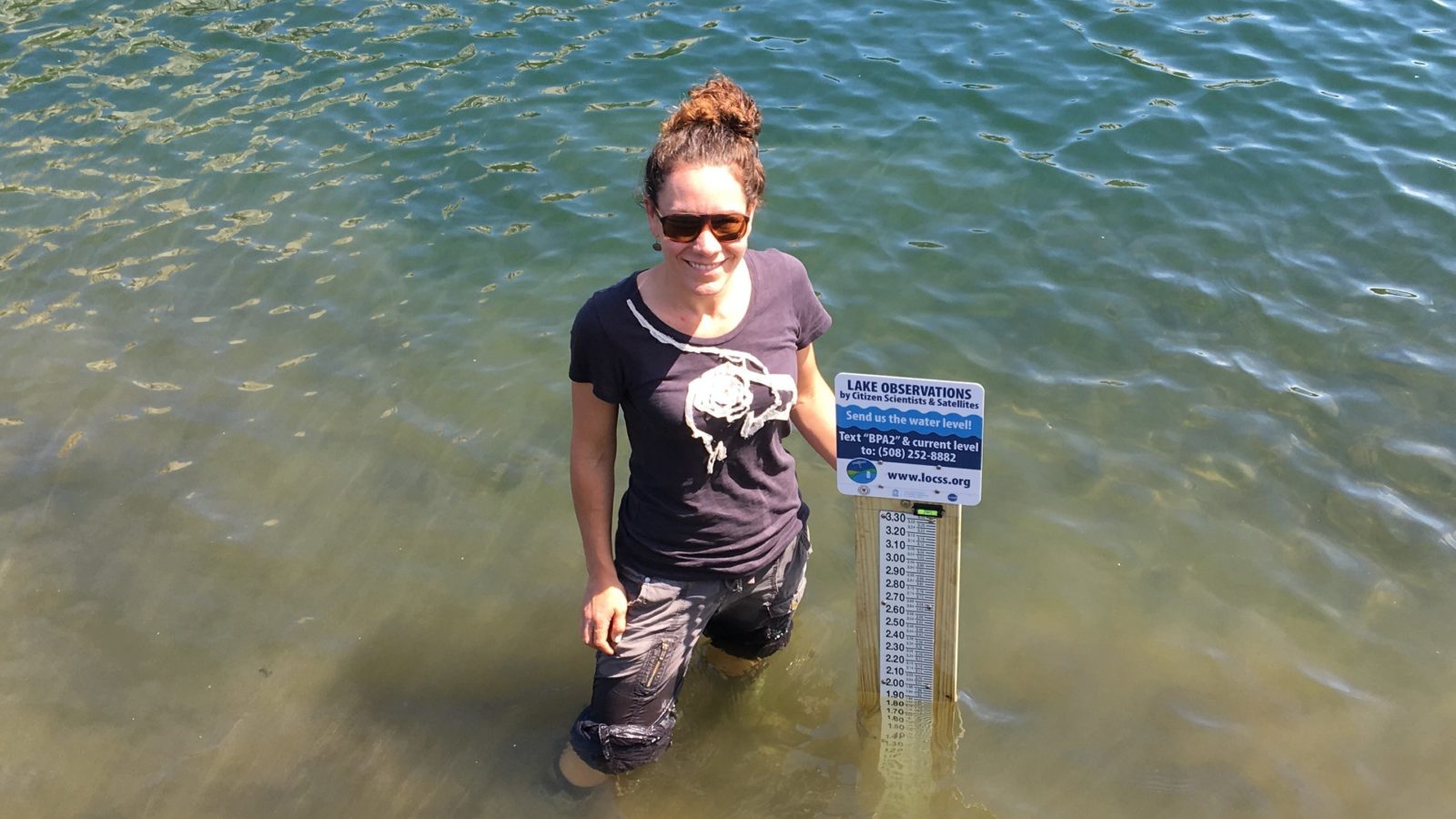 Jacquelyn Burmeister, Senior Environmental Analyst with the City of Worcester, with a LOCSS lake gauge in Bell Pond.
We are currently studying 1 lake in Massachusetts.
We plan to make New England a focus area for our project, with plans to study as many as 20 lakes in the region. Bell Pond in Massachusetts is our first study lake in New England.
Partner Agencies: City of Worcester, Massachusetts