Bangladesh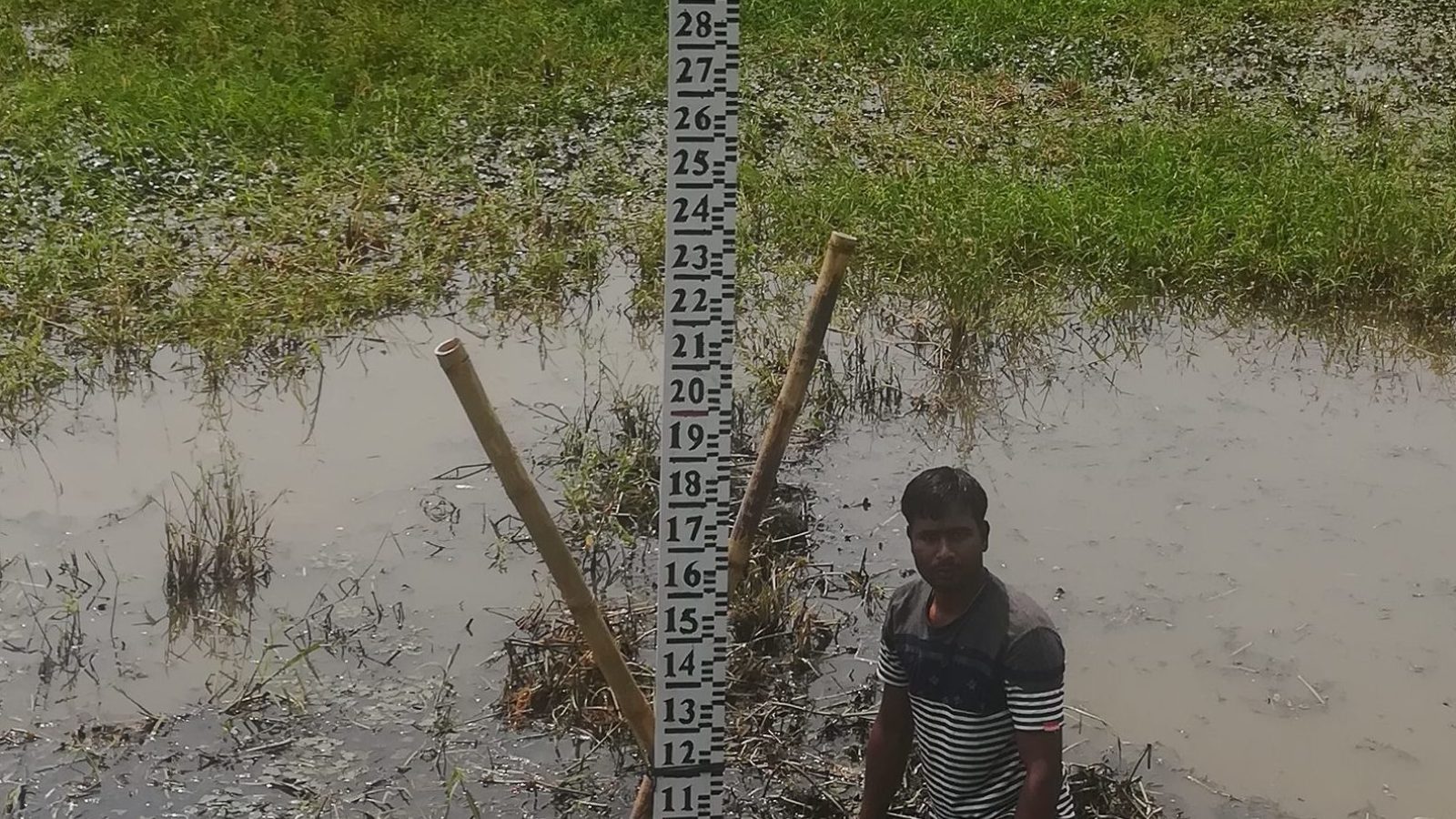 A LOCSS partner installs a gauge in one of Bangladesh's seasonal lakes, called a haor.
We are currently monitoring more than 50 lakes in Bangladesh.
Our partner agencies include the Bangladesh Water Development Board (BWDB), in collaboration with HMRC, who have installed gauges in three seasonal lakes in Bangladesh, called haors.