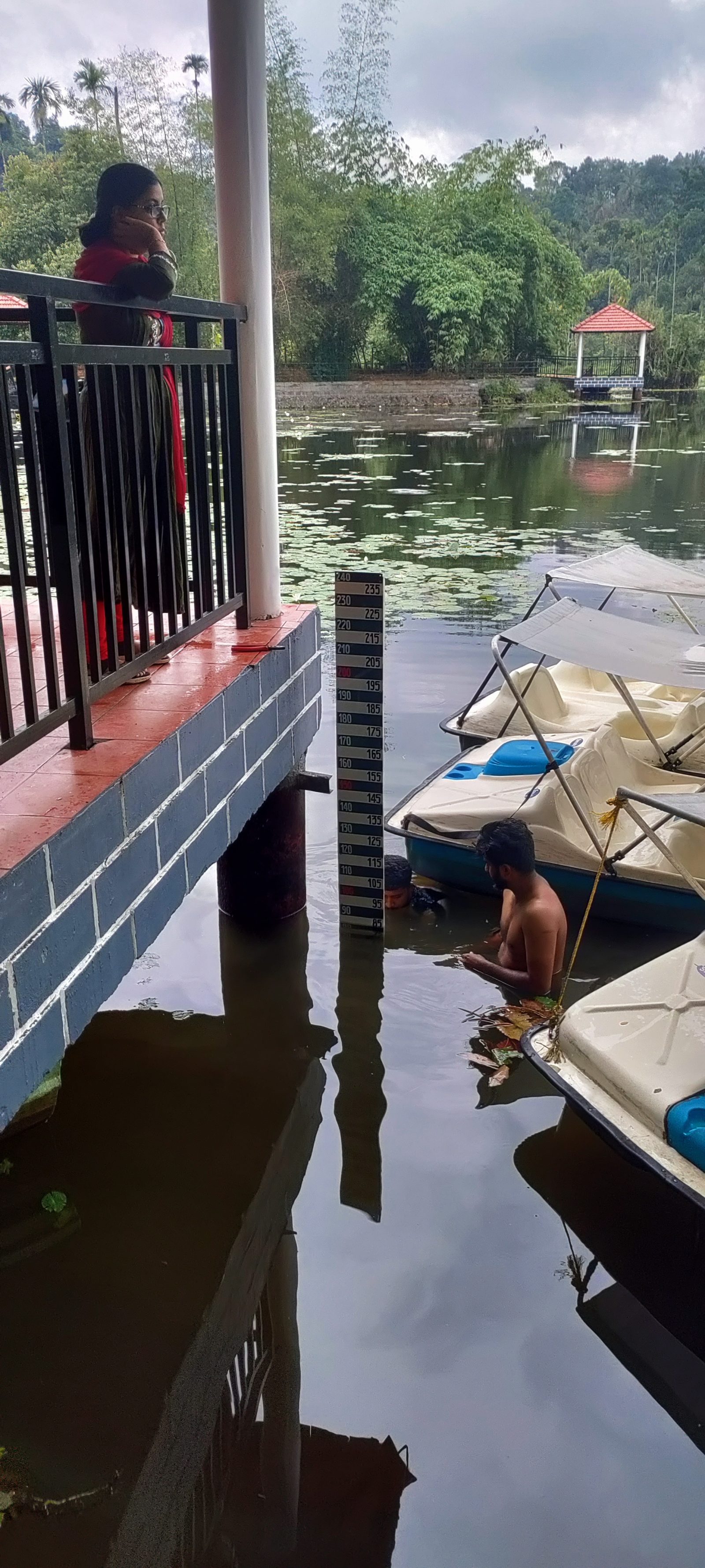 IMG 20220513 081406
Karlad Lake in the Wayanad District is the third LOCSS study lake in the country.
LOCSS has been working with local partners in India for several years, and they installed a gauge in our first study lake in the country in 2020. Recently, our partners at the Kerala Center for Water Resources Development and Management (CWRMD) installed a gauge in our third study lake in the country, Karlad Lake. in the Wayanad District in the southern part of the country. Located near Kalpetta in Wayanad District, Kerala, Karlad Lake is a freshwater body that sits above 756 meters above sea level and is approximately 250 by 190 meters in surface area.
Karlad Lake has promise to provide very valuable data— managed by the government as a popular tourist destination, conditions for citizen science data collection and consistent gauge maintenance are auspicious. Another favorable aspect of Karlad Lake is that it lies within the SWOT satellite's 1-day orbit. SWOT is a new advancement that LOCSS and our partners are very excited to make use of— as it circumnavigates the planet each day, the satellite will collect data on the surface area and lake height of Karlad while citizen scientists are concurrently submitting ground data on the lake's height into the LOCSS database. With both of these sources of information, LOCSS will be able to make analyses regarding the accuracy of SWOT which will help our team improve our precision in data collection and develop the way we use the satellite. We are grateful for the work of CWRDM for overlooking the installation of these gauges, and are excited for what is to come from Lake Karlad!