Sharing LOCSS With Lake Managers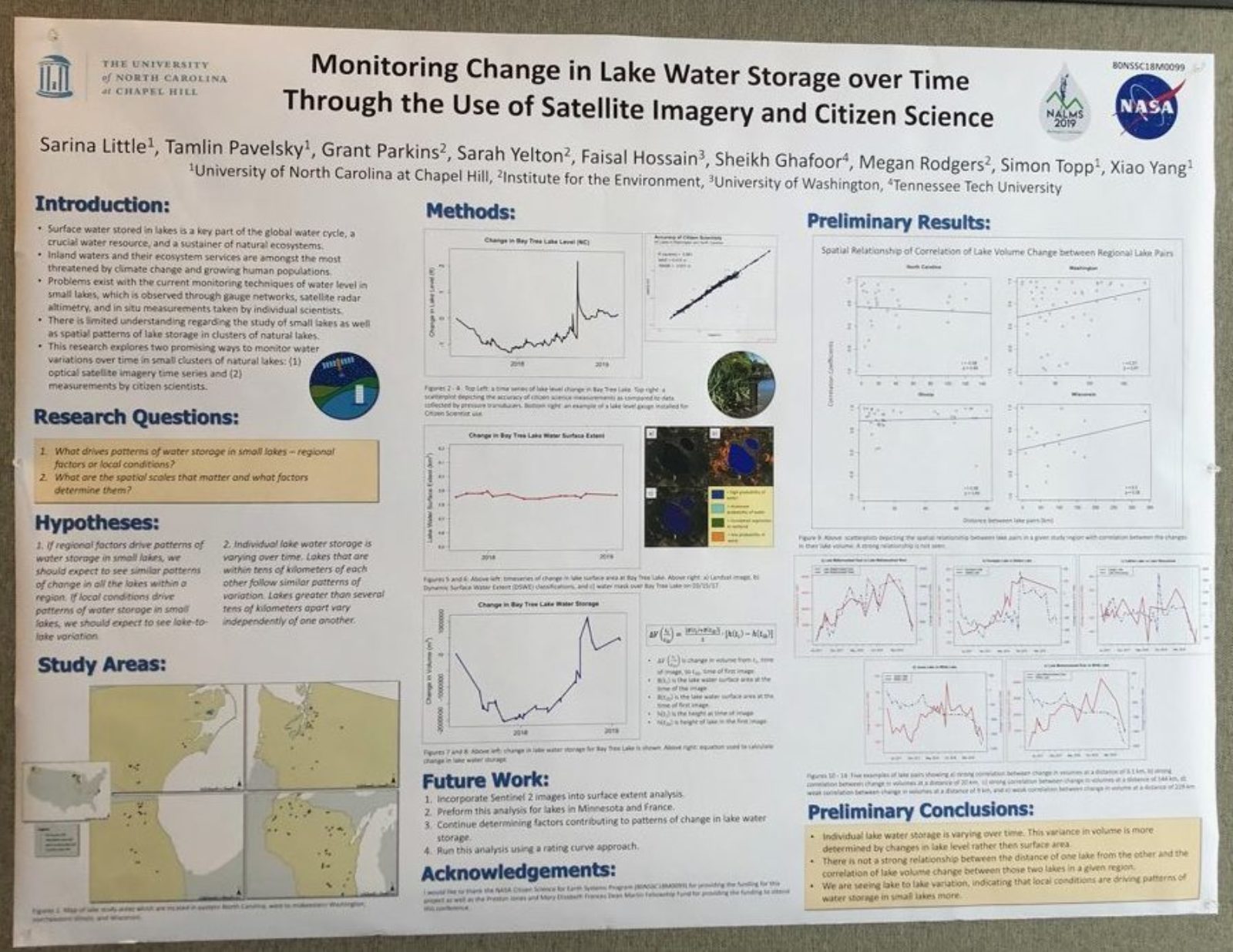 LOCSS Poster by Sarina Little, NALMS 2019
LOCSS team members recently shared their work at the NALMS Symposium
Each fall, the North American Lake Management Society (NALMS) holds an international symposium where attendees can share and learn about the latest research and practices related to managing lakes and reservoirs. The focus of this year's symposium was harnessing data, science, and local knowledge to protect lakes. Hundreds of researchers and lake managers attended the symposium, which was held November 11-15 in Burlington, Vermont.
LOCSS was well represented at this year's symposium, as team members offered both an oral presentation and a poster session. Grant Parkins gave a 20 minute talk titled Citizen Science and Satellites: Tracking Lake Water Storage on the Ground and From Space. During the presentation, Grant gave an overview of the LOCSS project and shared findings from our recent survey of citizen scientists as well as from our tests of the accuracy of lake height measurements submitted by citizen scientists.
Sarina Little also attended NALMS and presented a poster titled Monitoring Change in Lake Water Storage Over Time Through the Use of Satellite Imagery and Citizen Science. The poster described the ways in which sarina uses satellite imagery and citizen science data to monitor changes in lake water storage. She also shared preliminary findings about the relationship between the distance between lakes and the changes in their water volume.
Both the talk and the poster session were well attended, and we are grateful for the opportunity to share the LOCSS project with lake managers and researchers near and far.