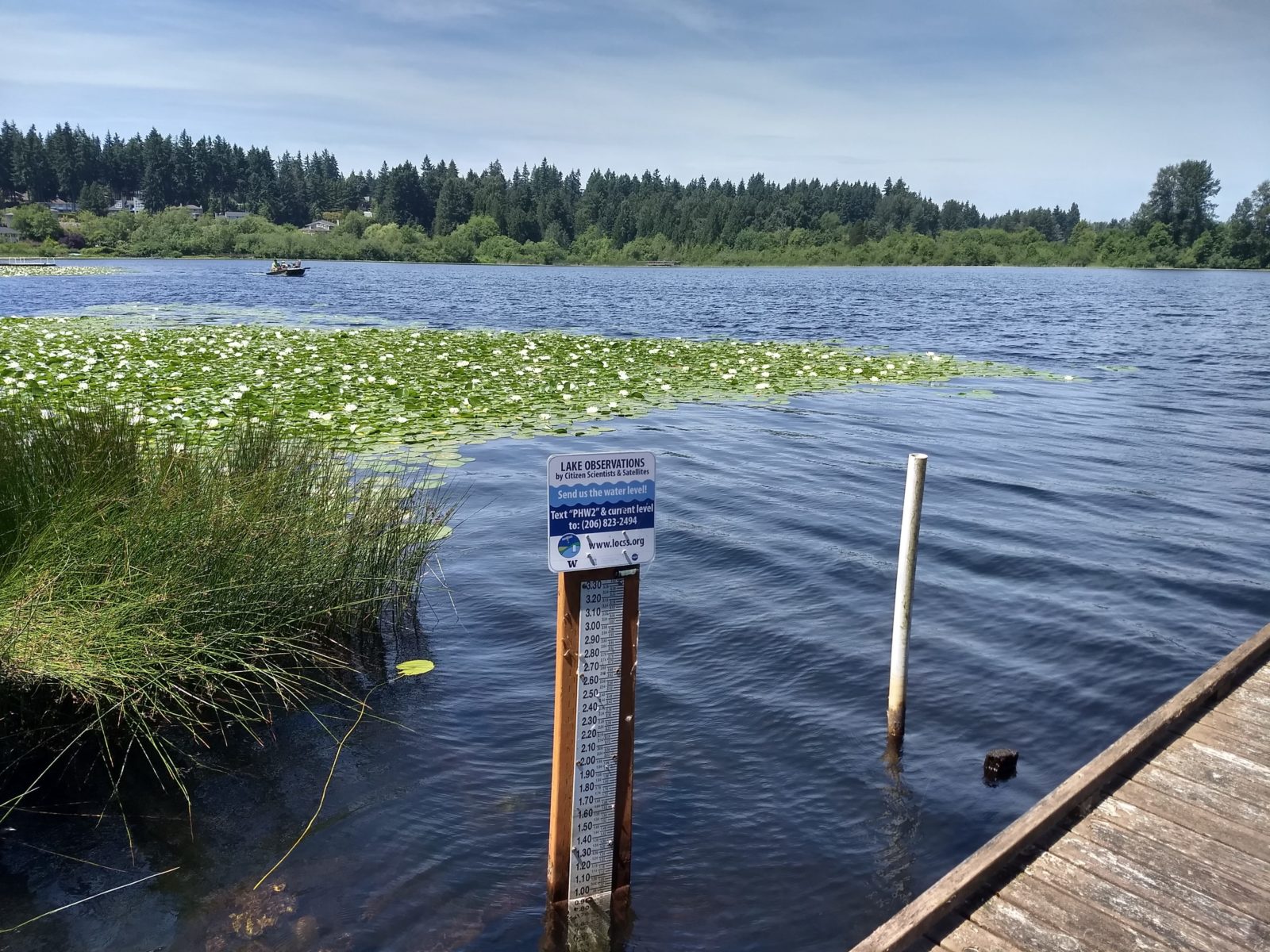 Lake Gauge in Phantom Lake, Washington
The LOCSS Project Recently Received Its 10,000th Lake Height Measurement.
On the afternoon of March 3, we received our 10,000th lake height measurement from a citizen scientist! The measurement was submitted by one of our most dedicated volunteer citizen scientists, Norm. He submitted the measurement for Phantom Lake in Bellevue, Washington. Phantom Lake is roughly 60 acres, and is situated between two much larger lakes, Lake Sammamish (~4900 acres) and Lake Washington (~21,750 acres).
Norm has been sending in lake height measurements since we installed a gauge in Phantom Lake in September of 2018. Since that time, he has submitted more than 320 measurements for the lake, making Phantom Lake one of the most consistently measured lakes in our study. These measurements have played an important role in helping us better understand lakes in Washington.
Reaching 10,000 lake height measurements is an important milestone for LOCSS. We began the project in February, 2017, and it took us roughly 15 months to get our first 1,000 measurements. The project has grown significantly, and we are now studying 82 lakes around the world. In fact, in our most recent 15 months, we have received more than 5,000 measurements from our volunteer citizen scientists.

We are extremely grateful to Norm and our many other volunteer citizen scientists, as well as our local partners around the world. Without them, none of this would be possible.