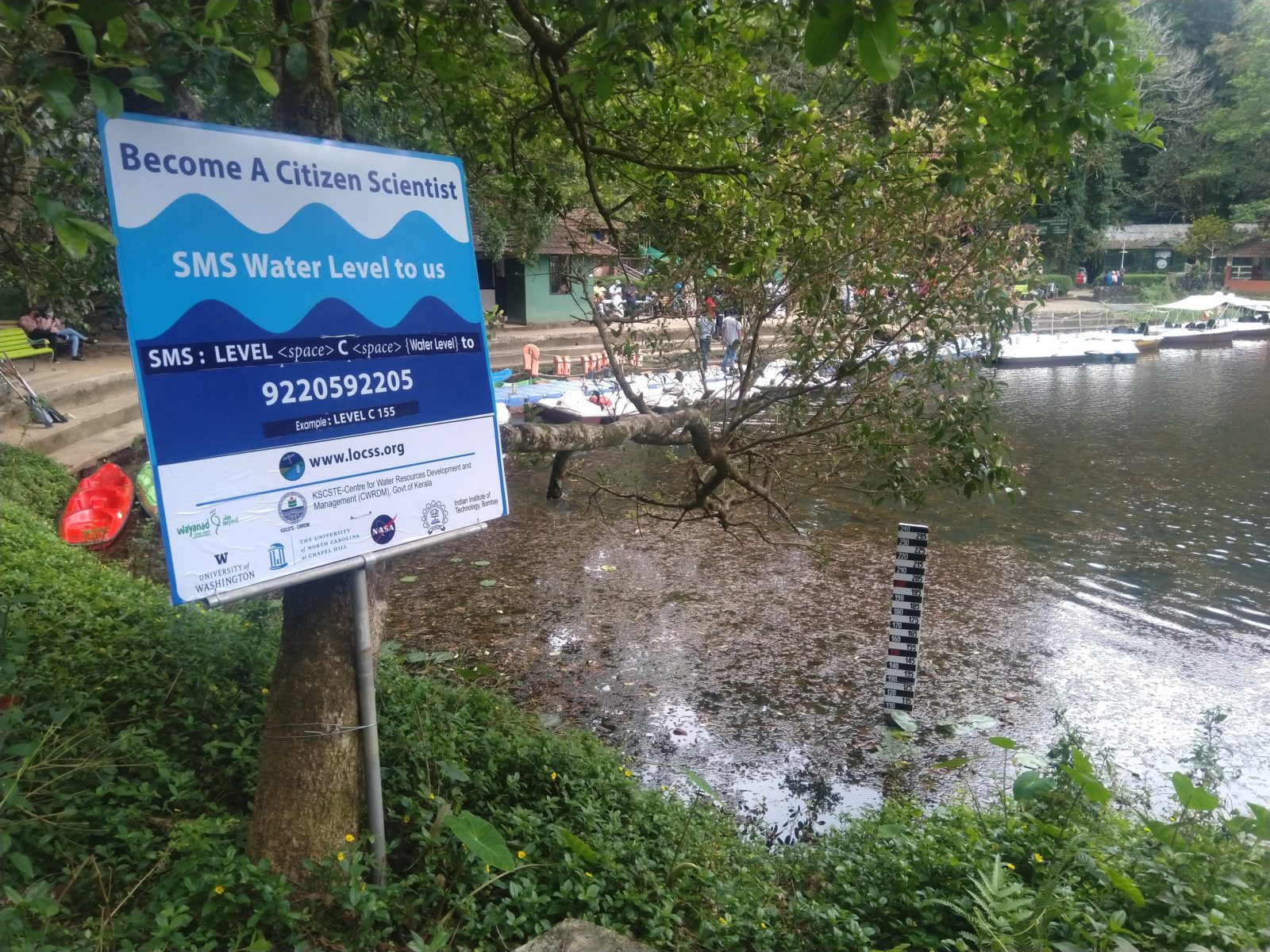 Pookode Lake, India, gauge and sign.
LOCSS Continues Its Expansion in Asia
In November of 2020, LOCSS added its first study lake in India, Achal Tal in the state of Uttar Pradesh in the northern part of the country. Earlier this month, our partners in India installed a gauge in a second lake, Pookode Lake.
Pookode Lake is located in the southwestern state of Kerala, in the village of Pookode. Although the lake is relatively small, at around 13 acres, it is a popular spot among locals and tourists. Visitors are drawn to the beauty of the lake, its lush surrounding forests, hiking trails, boating and children's park. Pookode Lake is ideally located as a LOCSS study lake. We are hopeful that we will be able to engage many citizen scientists, given the lake's popularity among visitors. In addition, the lake is located in an area that will be surveyed during the upcoming SWOT satellite mission. When that satellite launches in 2022, height measurements from Pookode Lake can be used to validate the measurements being made by the SWOT satellite.
All lake height measurements for Pookode Lake can be found here. We are extremely grateful to our local partners and citizen scientists that are working with us to expand our research in India, and are looking forward to continuing to expand in the region.