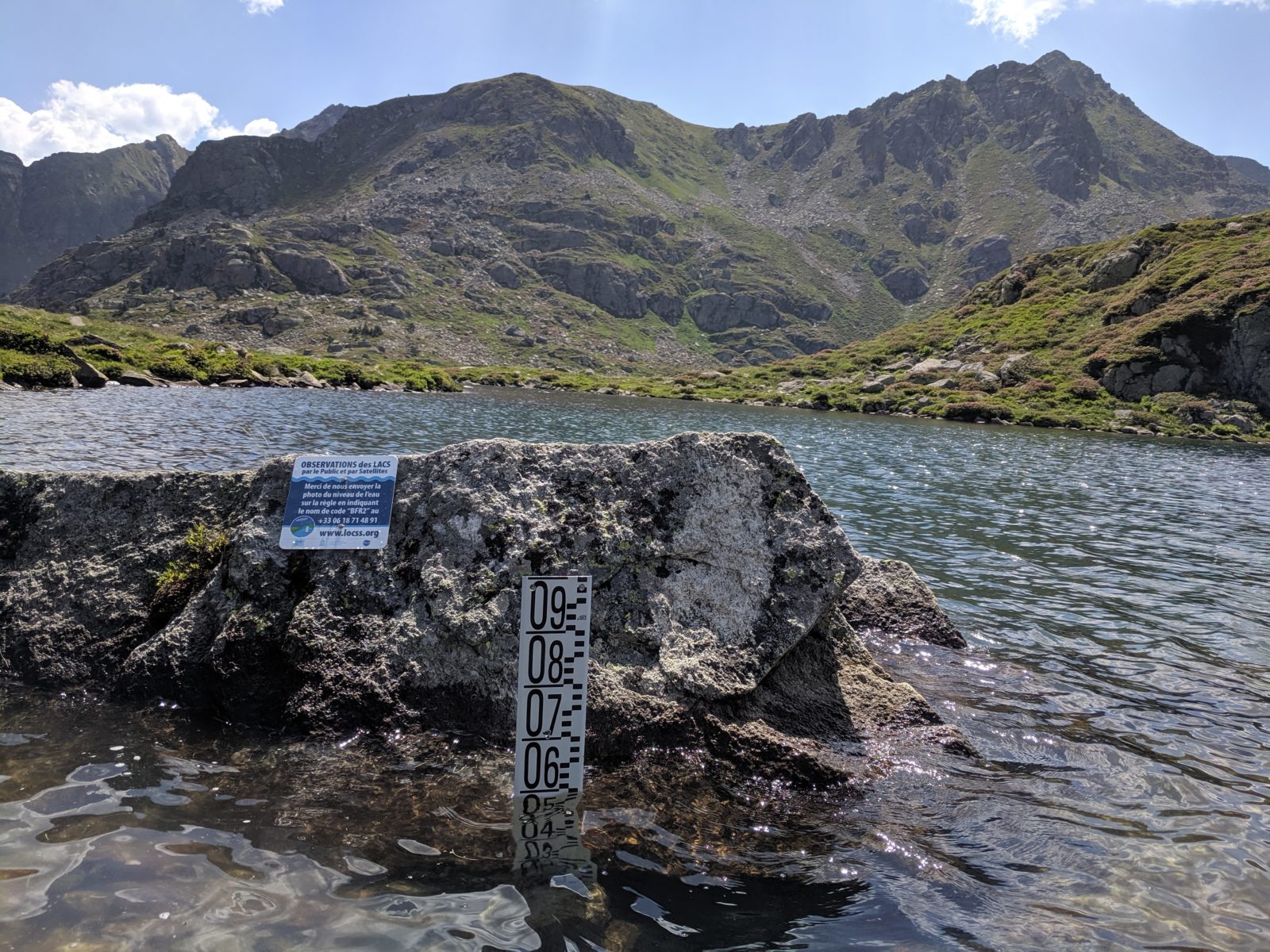 LOCSS gauge in Étang de Fontargente #2 in the French Pyrenees.
LOCSS has seen tremendous growth since we began in 2017, and we recently reached another milestone.
On August 14, we received a lake height measurement from our 2,000th citizen scientist! The measurement was submitted to our local partners in France, and was for Étang de Fontargente #2. This étang, a French word that roughly translates to 'pond', is located in the Pyrenees mountains, sitting at an elevation of 2205 meters (7234 feet). It is about 16 acres in size, and is located near the GR10, a popular hiking trail which spans the length of the Pyrenees. The LOCSS team installed a gauge in this lake in 2019, along with three others nearby. Local partners installed gauges in an additional 8 lakes this summer, bringing our total number of study lakes in France to 12.
You may recall that we got a measurement from our 1,000th citizen scientist in October 2019, about 2.5 years after the LOCSS project began. It took just under 10 months for an additional 1,000 citizen scientists to submit a lake height measurement, and our expansion in France and New Hampshire in 2020 has certainly played a role in this rapid growth.
Many thanks to all of our local partners, and the 2,000 (and counting) citizen scientists that are working with us to better understand our lakes!